All Women's OB/GYN has three nurse practitioners who work in collaboration with Dr. Aguayo.  Our nurse practitioners have completed both a Bachelor's degree and a Master's degree and have advanced clinical training.
Megan Allan, MSN, CRNP
Megan has lived in Huntsville all of her life and has been with Dr. Aguayo since 2009. She earned her Bachelor's of Science in Nursing degree from the University of Alabama in Huntsville. She received both academic and athletic scholarships and while completing her undergraduate degree, she competed on the cross country and track teams. After attaining her BSN at UAHuntsville she continued on to earn her Master's of Science in Nursing. Megan is certified by the American Academy of Nurse Practitioners as well as licensed with the Alabama Board of Nursing. As a nurse practitioner Megan performs many aspects of patient care including annual exams and obstetric care. She has a special interest in preventative healthcare along with family planning, contraception, and STD prevention. She enjoys working with women in all stages of life.
Megan is married and has four daughters, Izzie, Nora, Audrey, and Amelia. In her free time she enjoys being outdoors, running, and traveling.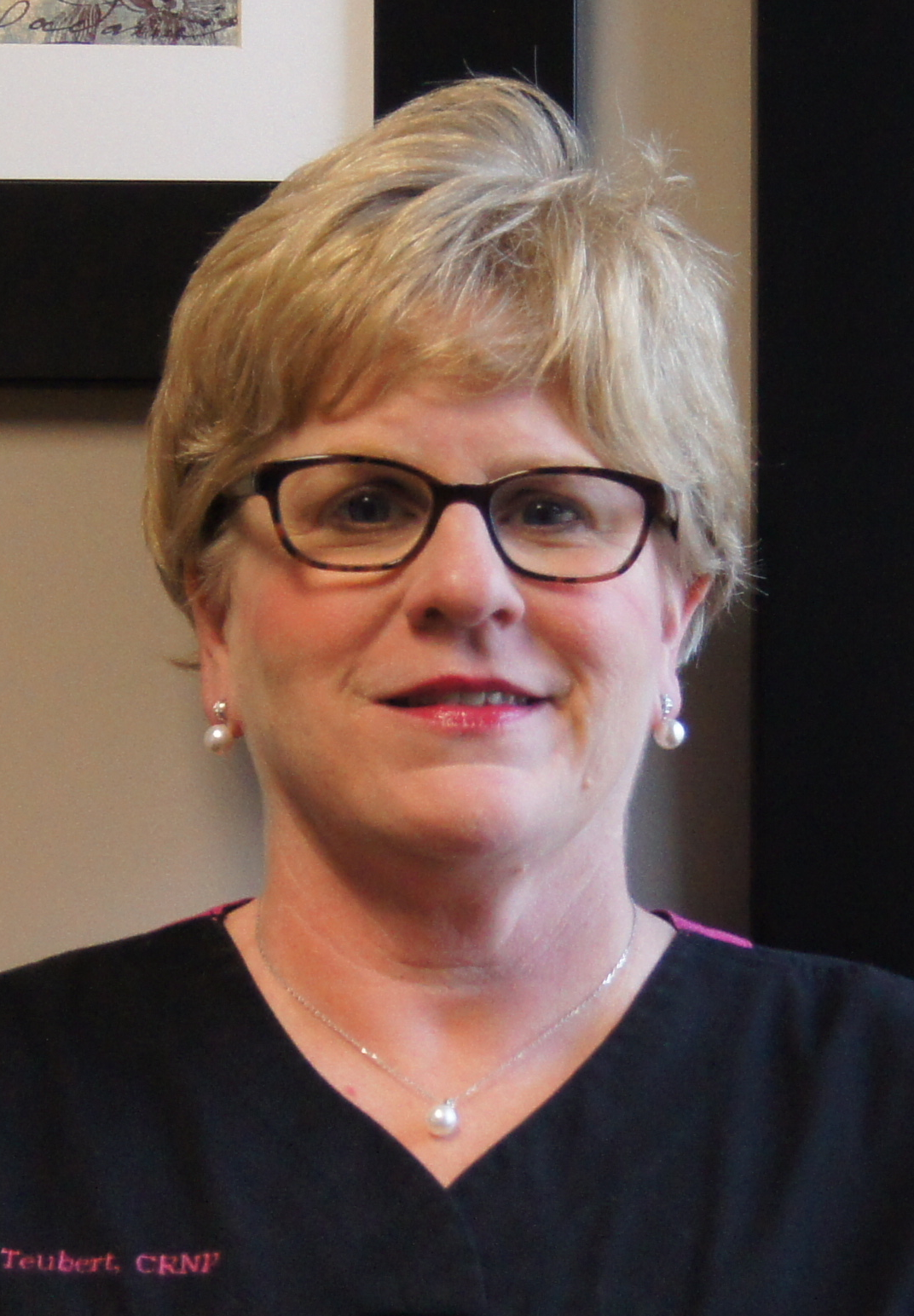 Beth Teubert, MSN, CRNP
Beth has been a women's health nurse practitioner for 20 years. She has been in the Huntsville area most of that time except for a short period living in Wisconsin due to her husband's job. She specializes in birth control counseling, annual routine exams, and obstetrical care as well as numerous other issues in women's health. She is an active member in the North Alabama Nurse Practitioner Association as well as the National Association of Nurse Practitioner's in Women's Heath.
She is married and has one son, Jackson. She loves traveling, reading, and being with family and friends.
Arlene Williams, MSN, CRNP